Steve Guendert Ph.D.
IBM Z Timing Hardware Systems Architect
IBM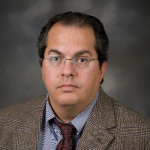 Dr. Guendert is an IBM Z Hardware Systems Architect responsible for the IBM Z (mainframe) timing architecture and I/O architecture. He is a member of the Mainframe Hall of Fame, and the IBM Academy of Technology. He represents IBM in the ITU and the IEEE 1588 Working Group. He received his Ph.D. Degree (2008) in MIS, and M.S. (2002) and MBA (2000) degrees in MIS from Auburn University, and a B.S. degree from Northwestern University. He is the author of over 50 mainframe I/O and timing papers, and multiple books.